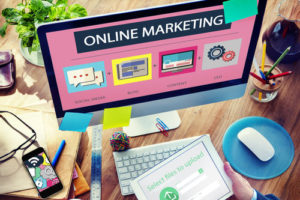 Almost every company out there is competing with their counterparts to rank high in the search engine results page so that they can boost up their business. There are many ways to achieve this goal and one of the most prominent ones is content marketing. In fact, even though there are numerous online marketing strategies available these days to enhance customer traffic to a website, experienced businessmen will always consider content marketing as one of the most integral parts.
Note that this is the best way to make your customers aware of the advantages of choosing your services or products. In fact, an online marketing company always prefers to communicate with their customers and drive awareness with effective content marketing tactics. This not only helps in increasing the website traffic, but also boosts the reliability on your brand name.
The possibilities of content marketing is literally endless today – you have different strategies involved in that, such as creating blogs, white papers, email campaigns, social media copy, eBooks, etc. Sadly, most businesses are still confused about the right content marketing strategies to adopt. If you feel so as well, you may refer to the following content marketing hacks that are adopted by veteran online businessmen in order to successfully double and triple the traffic to their site.
Set Up a Content Calendar
A content calendar is a plan that can be shared with each and every member of your marketing team so that you can schedule your content marketing strategies effectively. It usually displays the details regarding what, where, and how your website content will be distributed. This can be set up either monthly or annually. This way, you will be able to achieve a consistent content flow throughout the year, and eventually meet your overall digital marketing goals.
Segregate your Customers
Before deciding on the type of content, you must figure out your potential customers and their interests. This way, you can create your website content keeping their interests in mind so as to drive a maximum amount of traffic to your website. One of the best options here is to consider customer segmentation. For that, you will have to group your website visitors based on various attributes such as gender, age, family income, location, hobbies, etc.
The deeper you dig in, the better the results will be. You can also understand the characteristics and personality of your customers in the process, and it will make it way easier for you to reach out to them in much less time.
Choose Evergreen Content
Once you group your customers, you will be able to create content that speaks effectively to different segments. In order to raise the bar, you can check the content of your competitors or other industrial blogs as well. Additionally, you may figure out the present interests of your prospects by accessing their social media groups. You can either go for an evergreen content or plan different content for various segments.
Note that it is better to choose content that offers awareness regarding your brand when it comes to new customers. This will help you to establish your company as a trustworthy one. For already existing customers, content that focuses on various plans, discount deals, guides, etc., will be ideal. In fact, you may design different landing pages for different types of customers as well to boost the outcome.
Diversify your Content Marketing Tactics
It is always better to choose diversified content techniques rather than sticking to one point always. According to recent studies, most of the B2B marketers use an average of 15 different content marketing strategies. So, you also need to check whether you are concentrating on a single type of content only and distributing it on a single platform, say, Facebook. This will awfully diminish the prospective impact of your content as well as your brand.
Choosing the right channel for distributing your content is also important. Some of the popular options that you may consider here include Facebook, LinkedIn, Twitter, etc. If you are dealing with a video-driven content, YouTube, Vimeo, etc., will be the best options. Posting content on other applications such as Pinterest and Instagram are also a good way to reach out to prospective customers.
Be Consistent
In order to keep your potential customers engaged, you must publish your content regularly. This way, you will be able to maintain a tone, quality, and voice of your own. Online marketing company usually relies on various tools so as to get this job done. Note that a style sheet will be perfect to curate a consistent tone and voice. At the same time, content calendar will help you to effectively distribute your content.
Creating a consistent content plan will surely help you to schedule content, come up with prompt distributing ideas, and note special events. This hack will give you a leg up on your digital marketing competition for sure.
Published:
February 15, 2019
---