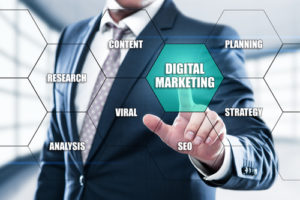 People use various search engine optimization strategies to boost the ranking of their website in Google search results. The best way to do that is by using methods that conform to the Webmaster Guidelines set by Google. Basically, these guidelines act as pointers on ways to improve the search rank positioning. Of course, that can be done using the best SEO practices. If you use strategies that violate the guidelines, then it could result in a significant dip in your rankings.
The main strategy to improve search rankings is link building. It works best when the site is getting the most traffic out of inbound and outbound links. However, when people push link building to the limit, websites get penalized. Here are the penalties to avoid and some tips to help you with that.
Manual Link Penalty
Google's search bot software programs are the elements that most often stand out against unnatural and unethical link building strategies. However, there exist higher risks that someone from the web spamming team of Google might be reviewing such activities. The human reviewers of Google do it remotely to standardize a website's linking profile, by manually penalizing it.
When your site ranking sees a dip, it may be due to a mistake on your web developers or webmaster's part. However, it is also likely that some kind of link spamming from your competitor's side has strategized your team to oversee the linking profile of your site. If you have received it, then you can submit a request to Google to reconsider the penalty.
The Penalty for Low-Quality Links
Google penalizes you on the basis of the quality of backlinks to your site, or the lack of it. The whole process of building natural links is all about taking the practices to another level in order to attain better rankings on SERP. However, it is clear that gaining links by doing the appropriate link building practices will help you to achieve your goal. Though, people do not understand the whole point, and end up following link building techniques from several sources, without thinking about the quality of the techniques.
Furthermore, it is obvious that getting backlinks from many different sources will assist you in building some value for your website; ultimately, it also leads to the growth off your website. The purpose of these links is to ensure that your site content is satisfying the requirements of the audiences.
Published:
March 27, 2019
---