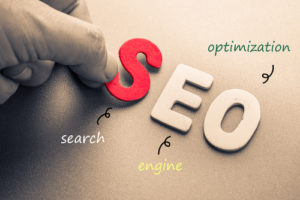 Finding a reliable and affordable SEO service provider who will help your website to get a higher ranking on the search results page of Google may seem like a bit of challenge initially. Even though there are plenty of SEO service providers and online marketing companies out there, you may struggle a bit to find the right SEO company that meets all your needs.
It is seen that several small-scale businesses and startups often seek the help of amateur or inexperienced digital marketers in hopes of saving money. However, it is crucial to note that this is not a good move, as most beginners might use black hat SEO techniques to try to get a higher rank in Google, but that will, in turn, bring a negative reputation to your business and website.
Therefore, business owners who wish to steer away from such hassles will need to hire experienced SEO service providers who have abundant experience in digital marketing. They will use the right and proven SEO strategies to boost the online presence of your business, which will certainly lure in more prospective customers to your company's offerings. Below are a few mistakes that you must avoid while selecting an SEO company.
Not Knowing What you are Paying For
Some business owners have zero knowledge of how Search Engine Optimization works, which is why they outsource it to a professional SEO company. However, before you sign an agreement with the company, ask them to give you a clear idea of what SEO tactics they will be using and how it will benefit your business. This will help you to keep a track of their works and see how it is working for you.
Counting on Fake Promises
You should realize the fact that your competitors and a number of other companies will be fighting for the number 1 spot in Google search engine results page. So, if any of the SEO companies guarantee that they will help you to reach the number 1 position in a few weeks, you should be a bit cautious because that is an almost impossible task.
Selecting an Inexperienced SEO Company
Choosing an SEO company with no prior experience in the industry is another mistake that you should avoid. Even though the basics of SEO remains intact, digital marketers with zero experience in the field might not be able to find the right keywords for your website, which means that they will fail to implement an effective SEO strategy that will help you to stay ahead of your competitors.
---