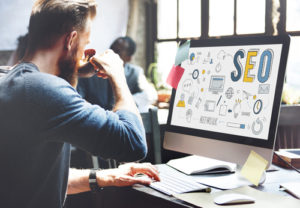 Almost everything is unpredictable in the digital world. Every now and then, technological advancements and innovations surprise professionals and shift their perspectives on what goes and what does not. The digital revolution keeps setting trends and tempting with technologies which an astute web developer and programmer would find hard to dismiss. Professionals are always interested in knowing the most in-demand frameworks or languages, and updates when it comes to software programs and web design.
Artificial Intelligence or Bots
AI refers to the intelligence which machines display to mimic our own and to perform cognitive functions, including understanding emotions, learning, gathering data, analyzing information, and solving complex problems. The requirement for AI-enabled communication, multitask automation, as well as analytics solutions, is going to become more prevalent in 2019.
We can already see how AI chatbots, voice bots, and virtual assistants have transformed social interaction and helped business engagement. Their separate and joined evolutions have automated the omnichannel customer experience, as well as guaranteed consistency across the chat, voice, messaging, and website platforms.
With Machine Learning development, Artificial Neural Networks, and related researches and studies, AI may achieve its goals – to demonstrate "commonsense knowledge" and simulate real human empathy.
JavaScript
JavaScript has been the widely used language over the past six years, and it keeps developing as per studies. The evolution of JavaScript frameworks, libraries, as well as designs in the previous years has proved that the language has a lot to offer to a web developer and front-end engineer. No wonder web developers prefer JavaScript, as it offers a completely different experience with regards to flexibility, challenge, as well as power.
Single Page Application
SPA is one of the web applications based on Javascript, and works fine among user devices. SPA boosts performance, reduces web development time, and minimizes interruptions owing to webpage reloading, by responding to website navigation actions while not having to create a request for fresh HTML from server side.
SPA is well accepted in the industry, as it is an excellent choice when it comes to building responsive sites supporting mobile, tablet and desktop applications. The latest developments on it are based on the "Angular" and "React" frameworks, which make SPA a practical and suitable option for hybrid applications.
Progressive Web App
PWAs (Progressive Web Apps) are part of the newest web trends. These web apps load the same as regular websites or webpages, and yet, have a high functionality level. These apps can load instantly, irrespective of the browser choice and network state, as they come with "progressive enhancement", which is a web design strategy emphasizing core page content as priority.
A Progressive Web App ensures a fast, independent and reliable experience for the user, without any cache issues. PWA is safe as it is served through HTTP in order to avert data tampering and content snooping. In addition, PWA is easily installable, user-friendly, and hassle-free, all of which together enhance the present web technologies – owing to other built-in features as well. PWA can be shared through a URL, as well as can reengage users with push notifications.
Mobile-Friendly Website
For a website to be considered "mobile-friendly", it has to work fine on smartphones. Mobile-friendly websites with controls can load on a small screen for quick navigation. What's more, the sites load quickly thanks to features which reduce and sometimes even eliminate the need for data entry.
For the first time, Google created its own search index, which is mobile-optimized in 2016. It is undeniably a smart approach for the company to provide smartphone visitors with the same quality of experience while delivering search results, irrespective of the device they are using.
While UI and hardware are different from mobile devices and desktops, several companies have adopted the strategy in order to start growing digital traffic, as well as to boost their website marketability. That is a wise step given the number of people who use mobile phones in the world.
Motion UI
The demand for websites with an interactive design is huge today. Therefore, Motion UI is going to be trending for its amazing animation, dynamic graphics, as well as impacts on usability. It displays the ability of a web developer to communicate a visual story, at the same communicating to the audience with a wide range of techniques and tools.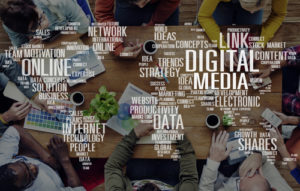 It is a standalone library allowing seamless transitions upon the user interface, and is rapidly gaining popularity for enabling web development professionals to animate content in an easy way, even without a solid foundation in jQuery.
Cybersecurity
Data breaches have led to a situation where cyber threats, data theft, and website hacking are all menaces lurking on the darkest fringes of scientific progression and technological advancement. It is going to be the case this year too, not to mention the foreseeable future as well. Cybersecurity acts as a line of defense – it is the protection of systems against misdirection, service disruption, or theft, as well as software, hardware and electronic data damage.
IT security professionals envisage that cybercriminals will not stop looking for vulnerability as well as victims. Taking that into account, people, businesses, communities, and industries need to reinforce their security systems to protect their servers, private information, and databases.
Published:
March 18, 2019
---