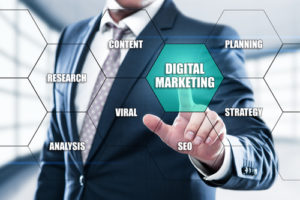 The popularity as well as the reach of the internet has grown phenomenally in the last few decades. Needless to say, various online web applications are employed in almost every business field in order to boost up their sales. This will help them in reaching out to as many customers as possible.
For even better results, you will have to create a business website for your brand and it ought to be filled with all the essential elements. The best option, in this case, is to hire a web development company rather than designing the website yourself. Note that professionals can easily develop an appealing business website for your company that will attract as many internet users as possible.
Hiring a web development company might not be an easy task in today's competitive world. However, any small mistake may lead to waste of money, and obviously, there will not be any notable benefits to your project. In order to help you out with this, below are some of the major mistakes that you must avoid at any cost while hiring a web development company.
Hiring a Company That Employs Outdated Technology
The main thing that you must consider while deciding on a web development company is whether they rely on the latest technologies. It is to be noted that technology tends to change with every passing day. Using an outdated version may cause hurdles when it comes to the performance of your web applications or website. Such companies will not be able to fix your website issues as well.
Hiring an Amateur Company
It is not necessary that every amateur company is inefficient. Nevertheless, it will be a huge risk to rely on such newly budded companies since you cannot predict the outcome. When it comes to a popular and experienced web development company, they will be known for their credibility. Plus, they will be able to analyze your product and instantly target potential customers because of their expertise. Hence, you can be confident about the results here. Nevertheless, do good research about their work history and outcomes as well before signing the contract.
Hiring a Company without a Technical SEO Expert
SEO is really important in order to design your business website in such a way that it lifts up the traffic to your site instantly. Note that an efficient SEO expert will optimize your website according to the latest search engine ranking algorithms in order to make it accessible to a maximum number of prospective customers. Hence, choosing a web development company without an experienced SEO expert will be a grave mistake.
Published:
February 26, 2019
---