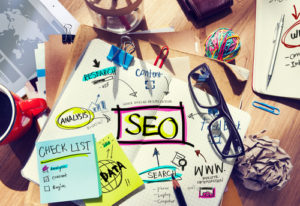 Some of the best extensions in Google Chrome browser that are used by professional search engine optimization companies are listed below. Finding an SEO company who is capable of boosting the search engine rank of your business website might seem a bit challenging during the initial…
Google Chrome is the most robust internet browser available to computer users these days. Millions of users from all over the world rely heavily on this browser to achieve their daily and monthly work targets. Its exceptional speed and simple interface make it an ideal choice for people in search of a good alternative to Mozilla Firefox.
However, when it comes to practical use, several digital marketing and search engine optimization companies prefer Mozilla Firefox over Google Chrome. They are hesitant to make a switch because of the myriad easy-to-use SEO extensions available for the former. That said, there is a vast majority of search engine optimization experts who use Google Chrome to improve and strengthen their efforts.
Most digital marketers and SEO experts need to perform a number of different tasks such as organizing content, building links, ensuring usability of links, optimizing social media pages, and more. The functionalities and extensions in the Google Chrome browser can help you perform all these tasks at a rapid pace, with minimal issues.
A professional SEO company would surely incorporate the use of the most modern analytical and technical tools, because they are likely well aware that these tools can do wonders for their SEO efforts. Below are some of the best extensions in Google Chrome that every digital marketer should certainly try out.
SEOquake
The SEOquake extension in Google Chrome gathers data from three critical categories of SEO: link authority, content, and technical. Users enjoy the luxury of customizing what they want to see with the help of this extension. If you took a detailed look at the results from SEOquake, you would be able to find the per-page data, as well as several other important details that are essential to SEO.
SEO Analysis with SEOptimer
Another popular Chrome extension that is widely used by online marketers and search engine optimization experts, is SEO Analysis with SEOptimer. It is true that this extension is not that commonly used as SEOquake, but it can still be quite handy to the right person. Users looking for a simple yet effective alternative to SEOquake would definitely love this Chrome extension. One can gather data points across different aspects of SEO using this extension.
Firebug Lite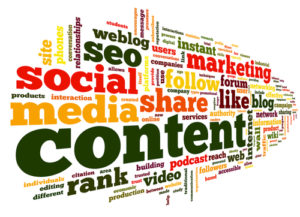 Firebug Lite is undoubtedly one of the best technical SEO extensions available in the Google Chrome browser. Users can right-click on any region of a certain webpage in order to see the code, which is used for creating that element of the page. For instance, users who click on the links on a specific web page would be able to determine whether the links are nofollowed or crawlable. Apart from that, digital marketers are also able to learn how headings and side headings are coded.
Web Developer Toolbar
The Web Developer Toolbar in Google Chrome is pretty much similar to the original Firefox version that was launched a few years ago. Users who wish to rapidly toggle the CSS and JavaScript on webpages, should consider using this Chrome extension. In addition, users can review the outbound links and check the codes of headings using this extension.
User-Agent Switcher
Google Chrome's User-Agent Switcher extensions allow the web browser to spoof Bingbot, Googlebot, and many other devices and browsers, by simply altering the user agent signal, which your web browsers uses when requesting a web page from the server. This in turn enables you to analyze different device and browser experiences. Moreover, online marketers would be able to identify cloaking and other issues as well.
OpenLink Structured Data Sniffer
The OpenLink Structured Data Sniffer is capable of identifying different types of structured data on web pages. Google and other search engines value structured data, as it enables them to accurately interpret content on your website. If you have not implemented structured data on your website, make sure to use this tool to analyze how your competitors are using it to drive more traffic to their websites.
Broken Link Checker
If you are new to the world of search engine optimization, you might find it difficult to identify the broken links on your webpage. These links can significantly reduce the quality of your site, and can even prevent your website from acquiring a good rank in the search results. To avoid such hassles, it is best to locate and remove the broken links using the broken link checker.
Google Chrome continues to be a popular choice for several Search engine optimization companies, because the extensions that come with the browser can considerably assist their SEO efforts. Make use of these extensions to lure more visitors to your business website.
Published:
August 8, 2018
---