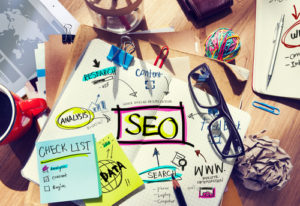 Content marketing can be very simple if you know the basics of how to make the most of it. All Search Engine Optimization companies implement tried-and-tested techniques to market website content to their client's target audience. In fact, it is seen that content marketing works more effectively to bring prospective customers than any other SEO strategy. However, if you feel that your content marketing efforts are not paying off, then you might have to make a few tweaks to your strategies. Below is how you can improve your content marketing efforts.
Focus on the Quality of Content
You should always keep an eye on the quality of the content that you are publishing on the website. Having poor-quality content on the web pages that fails to convey the message to website visitors would be a waste of time and money. Therefore, you must ensure that your content marketing plans include creating evergreen, relevant, and high-quality content, which would be beneficial to your customers.
Focus on User Intent
You should always publish content on the website that is useful and helpful to your website visitors. Find interesting topics that your customers would want to read and create engaging and educative content around that. Sharing niche-based informational articles on your website on a regular basis would drive more traffic to your website. At the same time, make sure that your content topics tie with low-competition keywords, so that you can rank higher on the SERPs.
Focus on Being Consistent
You should always have a well-constructed plan to publish relevant and informative content on your website. Being consistent is one of the main metrics that keep internet users engaged, which is vital to draw more qualified traffic to your website and have more chances of conversion. Even search engine algorithms notice consistency and rank websites based on how regularly they interact with their customers.
Focus on User Experience
You should always make sure that your website offers a great user experience. Web design is one of the most essential elements to improve your content marketing efforts and generate more revenue. Having a creatively and thoughtfully written blog post would not be of any use if the website layout is messy and makes it hard for the visitors to navigate around. That is why you should make the web design and layout user-friendly and responsive, so that your website visitors can seamlessly access your content.
Apart from these, you should also monitor the page load times and site speed, remove any annoying ads or other distractions from the page, and include only logical internal and external links on the page to boost your content marketing ROI.
Published:
November 18, 2019
---