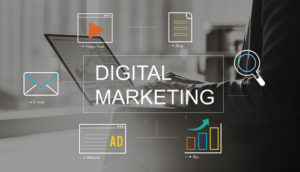 YouTube is one of the raging websites out there that engages its customers with millions of entertaining and enlightening videos. No wonder, the number of people accessing YouTube is increasing day by day. Needless to say, having such a huge number of internet users at a spot will be a great opportunity for all the online marketing professionals out there.
When it comes to bloggers, this is one of the best ways to drive an insane amount of traffic to their website. As YouTube is owned by Google, it makes things much easier (and significant) to attract potential customers to your website. In fact, you would have seen many YouTube video pop-ups on your Google search page, especially if you were looking for some important and competitive keywords. However, you must have a high quality and high ranking video in order to achieve the best results.
You can create a personalized video page for your website by making an official YouTube channel for your blog. Further, you can customize the style and appeal of your YouTube channel so as to drive as much global audience as possible. Note that people tend to get attracted towards helpful videos rather than reading a thousand words of content regarding the same topic. In case you are an amateur when it comes to video blogging or vlogging, below are some of the useful YouTube video tips with which you can easily help your SEO efforts.
The best ways to drive a huge amount of traffic to your website is by spreading your video to as many sites as possible. This step is quite easy. All you have to do here is to create a content-rich video on YouTube and embed the video on your website after creating a blog post.
The impact of various social media platforms such as Facebook, Twitter, Instagram, etc., on the internet users is commendable. So, sharing your videos on such social media sites will be a great way to make it accessible to a maximum number of users. Furthermore, you can share your video on various fan pages and ask them to share and comment on the content as well.
It is not necessary that your video will go viral if you share it on social media platforms or if you embed it on your website. Rather, you must create a video that can instantly attract internet users. Luckily, there are numerous video editing tools available for this. However, it is recommended to hire a professional video editor in order to get the best results.
---