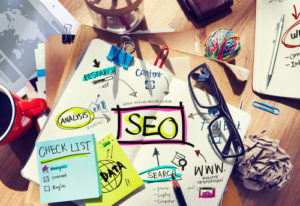 Blogging is one of the easier aspects of Search Engine Optimization when compared to other practices. Aside from sharing information about your products and services to the visitors, it also plays a major role in boosting up the ranking of a website or page in the search engine. Yet in certain cases, websites fail to rank high in the search engine, even though they follow intense blogging methods.
According to a recent study, blogs are usually likely to fail 80 to 90% more than succeeding. In fact, there are many specific things to blame if a blog fails to attract relevant customers and to rank high in the search engines. Below are some of those things that you must never overlook.
Putting your Blogs under the Subdomain
One of the main mistakes that most people commit is to put their blogs under a subdomain rather than the subfolder structure or the subdirectory. This is mainly because of the ease and convenience that a subdomain offers. However, a search engine is more likely to treat your blog as a different website when it is listed under a subdomain.
Very Few Internal Links
It is really important to have relevant internal links throughout the website in order to achieve a better ranking in the search engine easily and efficiently, and that goes true for blogs as well. Most websites or pages miss out on internal linking strategy, which ultimately leads to a poor search engine ranking for their blogs.
The Title Tag of the Blog
Another important thing that you must consider is the title tag of your blog. Note that H1, H2, and H3 are the most important indicators in the structure of a page. Just like the hierarchy that is seen in the contents of a book or page, there is also some hierarchical structure in the blogs as well. According to it, the title structure of your blog must be in the H1 tag; in fact, it is an important element, which favors the rankings of a website.
Your Homepage Displays the Full Content of Blogs
Displaying the full content of all your blogs on a single page can negatively affect the performance of your website as well as its user experience. To tackle this, give just a teaser about each article on the blog's homepage, so that a user will get a clear idea about the theme or content in a particular post. This will make it easier for them to browse through the website. Otherwise, the chances are more for the users to get confused and turn away from your blog.
---