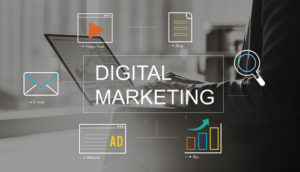 Not all visitors to a website may buy your offerings, but remarketing is a method that helps to improve conversion rates in the future and the prospects of sale. It is a type of online marketing, which lets websites display targeted adverts, aiming at previous visitors to the site. When people surfing the web leave a site, irrespective of they have made a purchase or not, targeted ads would show up in other relevant places on the internet. Such kinds of ads used in remarketing can go hand to hand with traditional pay-per-click marketing strategies.
At its core, remarketing allows websites to renew links with both existing and prospective customers just as they browse elsewhere on the internet. Such ads can be displayed to prospective customers on a website other than yours, but you will not have to pay for it until people click on the remarketing tag. Targeted customers may have felt persuaded by your offerings while visiting your site, and seeing your product at other places would further enhance the prospect of them revisiting your site with an intention to buy.
This is the reason why remarketing will contribute to improved conversion rates in a website if it is implemented efficiently by expert SEO professionals. It is an equation, which represents the number of casual visitors converted into subscribers with efficient use of remarketing tags. The online marketing strategy is an affordable method to reach out to customers, may be at a time when they are willing to buy your product or service. There are plenty of professionals providing the service, so outsourcing it would be the best decision, which you may make for the sake of improving conversion rates.
The remarketing tags are much more likely to get clicks and drive traffic than adverts that are non-targeted. With remarketing, you will not be in a race to optimize keywords in order to improve rankings in organic search results of a search engine. Instead, you can be specific when it comes to displaying advertisements by taking into account the page of your site customers may have visited in the past. For instance, if a particular section of your ecommerce website's has seen the most web traffic of late, you can display the targeted ads concentrated on the products in that particular category to bring back customers.
---