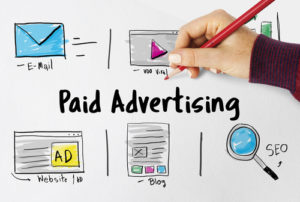 Google AdWords refers to the advertisement placed on top of the search result pages in Google as well as on relevant websites. These ads are displayed on the search results along with the organic search results when a user queries regarding a product or service with keywords related to the ad.
AdWords is essentially a Pay Per Click advertising network that pays Google every time a user clicks on the ads. A key advantage of using AdWords is that it allows targeting the ads to the users who are searching for a related product or service. Nowadays, advertisers increasingly use AdWords along with SEO strategies for gathering a paid traffic onto their site. Below are three ways to enhance the SEO strategy using Google AdWords.
In Keyword Research
AdWords is most useful for researching keywords and their potential in SEO. As a backbone of a successful SEO campaign, it is highly necessary to carry out a detailed research on the keywords and come up with the one that is searched by a majority of the target audience. The Google AdWords Keyword Tool is a helpful tool that will help in researching keywords.
With the tool, it is easy to generate keywords by simply entering the URL of the site. By selecting a few from the generated keywords, a proper analysis can be conducted to determine their competition ration in the search results and thus optimize them.
Improved Click Through Rate (CTR)
Another major benefit of using AdWords for SEO is in obtaining an improved CTR with the existing rankings of a site. A low CTR means the inability to monetize the user traffic in spite of high rankings and huge traffic for a selected keyword. Running an AdWords campaign can that gives an optimal amount of conversion can help alter the ad title and description to further increase the CTR of the keywords. Getting the right mix of title and description can help in considerably increasing the CTR and organic search results.
Geotargeting
Geotargeting is another crucial use of AdWords for SEO. In case of traffic from different geographic locations, the Google Analytics can be relied upon to draw out a comparison of how well are the conversion rates among different locations. The locations that provide the most amounts of conversions can be further relied on for more investments in the form of targeted strategies via location-specific keywords and web pages.
Published:
January 9, 2018
---